Google Ads Case Study
Mark Yurachek & Associates
Mark Yurachek & Associates is an Atlanta-based legal firm that specializes in criminal appellate law—offering to help convicted felons and their families navigate the post-conviction appeals process.
Photo courtesy of the Library of Congress, Credit: Carol M. Highsmith
The Limits of Google Ads Smart Campaigns
In September 2019, the firm began self-managed advertising on Google using Smart Campaigns. While this tool allows advertisers to quickly launch basic ad campaigns, it's very limited when it comes to campaign targeting and administration. Despite our initial optimization efforts, the limitations of Smart Campaigns wouldn't allow us to scale the account for growth and we abandoned them in January 2021 with the launch of Search campaigns.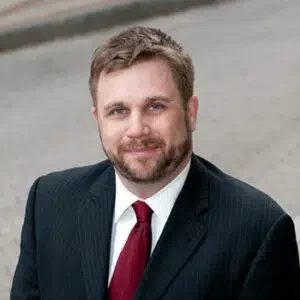 Launch of Search Campaigns
With the launch of our Search campaigns we saw much higher and more consistent levels of performance as measured by click-through-rates and conversion rates. Early optimizations included aggressive management of negative keywords. Beginning in July 2021 we focused on sculpting our geographic targets by expanding to counties across the state, and being aggressive with irrelevant out-of-state exclusions. We steadily increased the budget over time and the performance scaled accordingly.
Comparing Search Network clicks only
As measured by form completions & first-time calls
As measured by form completions & first-time calls
New Campaigns & New Website 
In December 2021 we launched two new campaigns, one focusing on states within our Federal Circuit Court of Appeals jurisdiction, and another targeting a national audience looking for criminal appeals lawyers in Georgia. Additionally, we launched a redesigned website for Mark Yurachek & Associates to improve user experience and optimize conversions. The expanded campaigns added new sources of qualified leads. The new website contributed to an impressive improvement in conversion rates.
As measured by form completions & first-time calls
As measured by form completions & first-time calls
The Verdict
The results of our efforts for Yurachek & Associates have been meaningful for the firm. They went from averaging 7 leads per month prior to our engagement for search campaigns to now averaging over 75 leads per month. This has allowed them to grow substantially, both in case load, and headcount, with the practice having more than doubled in size. Our partnership with them is ongoing and we are continually looking for ways to support their growth.
Ready to Accelerate Your Business Growth?